Gudauri is a popular ski resort located in Georgia, approximately 120 kilometers north of Tbilisi. This resort is renowned for its beautiful mountain landscapes, abundant snowfall, and diverse ski trails.
One of the main advantages of Gudauri is its high-altitude location, ensuring consistent snowfall and a long skiing season. The season typically runs from early December to late April.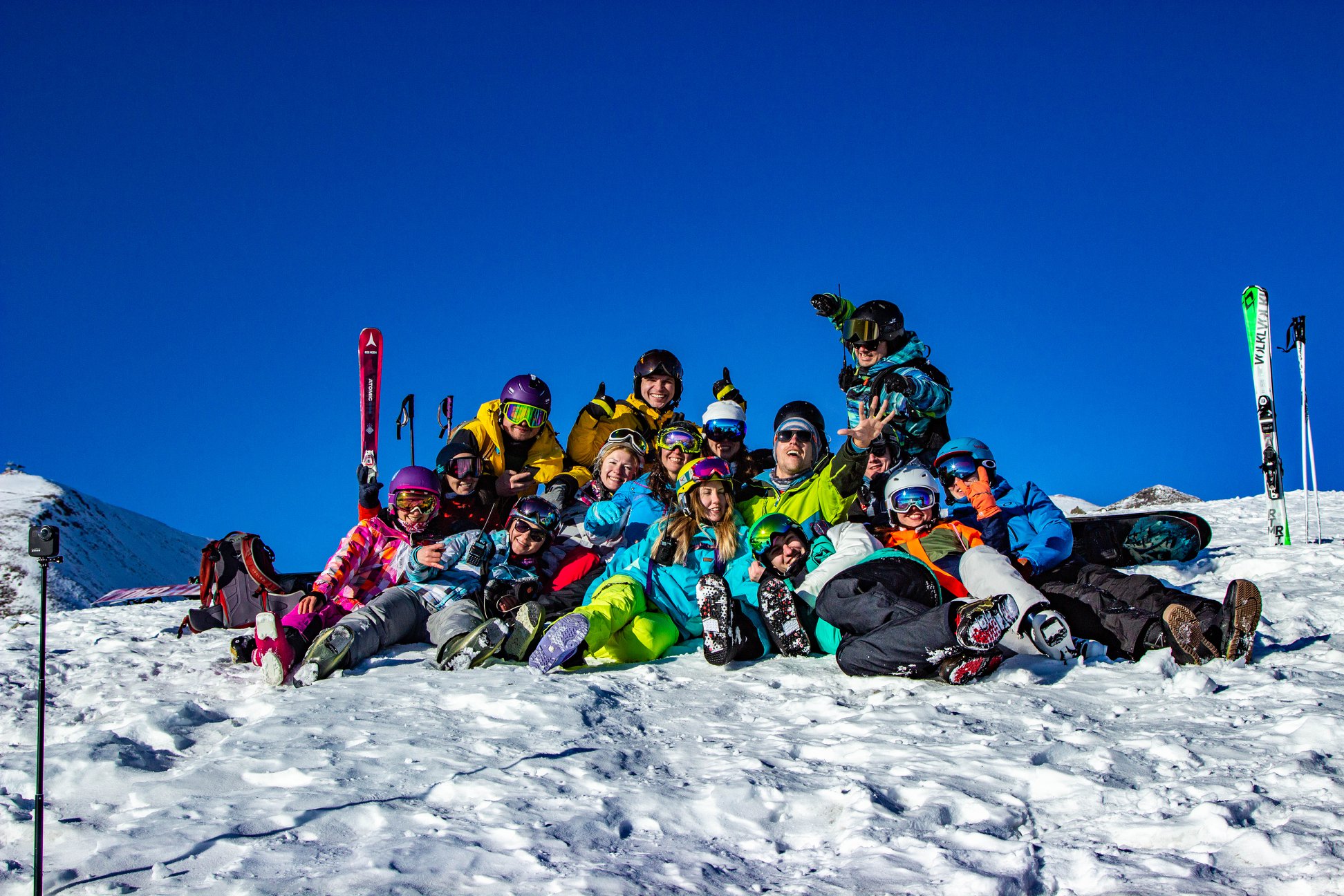 Weather in Gudauri
Basically, on the first weekend of December, snow already falls and the resort begins the winter season. At the start of the season, there is enough snow for piste skiing and you can warm up before the first heavy snowfalls and a good freeride, but very often the winter starts quickly and you can leave the slopes already in the first week.
From the second half of January until the end of March, the best snow for freeride tours and backcountry.
From mid-April to the end of May is the best time for ski touring in the northern circuses located at high altitudes (Chauhi, Khorisar, Mepiskalo, Sherkhota) and skiing on the glacier near Mount Kazbek. The best season for multi-day backcountry with overnight stays in tents is March-April.
Ski slopes in Gudauri
Горнолыжный курорт Гудаури предлагает разнообразные трассы для лыжников и сноубордистов любого уровня подготовки. Есть трассы для новичков, а также более сложные трассы для опытных спортсменов. Кроме того, в Гудаури доступно ночное катание на лыжах и сноуборде, что делает этот опыт еще более уникальным.
The resort's infrastructure continues to develop, offering excellent hotels, restaurants, cafes, après-ski bars, as well as spas and other entertainment options for visitors.
Gudauri is also popular for freeriding and helicopter trips to the mountains for extreme skiing experiences.
The resort appeals not only to winter sports enthusiasts but also to those seeking beautiful mountain scenery and fresh mountain air.
There are approximately 80 kilometers (50 miles) of ski trails in Gudauri, catering to various skill levels and preferences, ranging from short beginner-friendly slopes to longer runs for experienced skiers and snowboarders. The trails are categorized according to different difficulty levels, allowing everyone to find something suitable for their abilities.